On the occasion of "World Heart Day" Palava citizens came together to celebrate the essence of health and fitness. The Palava City Management Association (PCMA) organized several fitness activities, through the day, for the citizens in their respective neighbourhoods.
The theme of the day was "Yoga for a Healthy Heart"; citizens spent the morning learning and performing various Yoga asanas(postures of yoga), and Pranayama (breathing exercises) with their family and friends. The aim of these workshops was to help citizens improve their posture, better their breathing, and increase their muscle flexibility.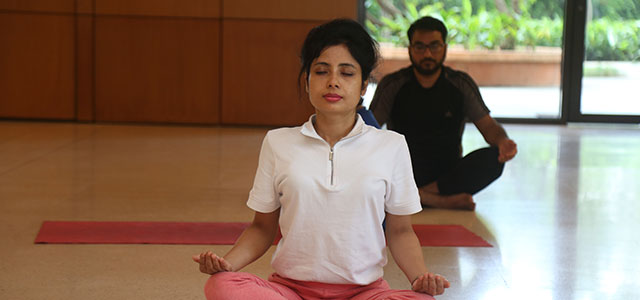 Held in the lush green outdoors, this celebration also gave the citizens the opportunity to wholeheartedly enjoy nature after being forced to remain indoors for almost 6 months of the year. They truly enjoyed exercising and indulging in their favourite leisure activities with their loved ones.
In addition to the fitness activities, this event also had a surprise culinary offering! Chef Akhil Ranjan, Executive Chef, Lodha Belmondo hosted a "Healthy Cooking" session for the citizens and shared valuable information on nutritional benefits of vegetables, carbohydrates, spices and much more. He also tossed in a few healthy and delicious preparations using basic ingredients and shared simple, easy recipes to help citizens enjoy delicious meals while maintaining the daily calorie count.
While they say the way to one's heart is through his or her stomach it is essential to know that the secret to a healthy heart is a happy and healthy gut. As the heart and the gut can't do without one another it is in one's best interest to take care of both.